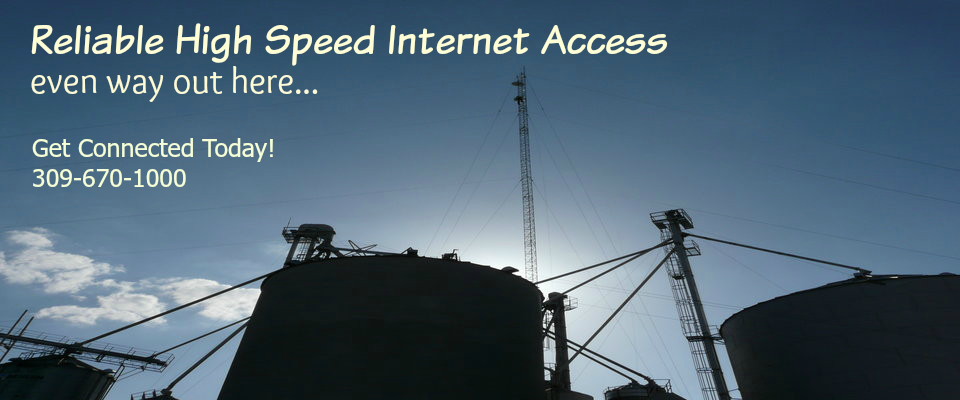 ---
WELCOME TO NOIZE COMMUNICATIONS LLC
Serving the counties of Peoria, Tazewell, Woodford, Fulton, Knox and beyond!
"CENTRAL ILLINOIS' PREMIER WIRELESS INTERNET SERVICE PROVIDER"
The High Speed Internet you deserve is available right now from Noize Communications! Our mission is to provide fast and affordable high speed internet service to areas all across central Illinois.
Our high-speed data network employs some of the most advanced fixed broadband wireless technology available today! Our network covers many miles of under served areas throughout central Illinois! Sign up with Noize Communications today and take advantage of VOIP home phone services such as Vonage or Ooma, use all your favorite social media platforms to stay connected with family and friends, or settle in for the night and watch a movie or your favorite TV show on services such as Netflix, Hulu, or Pureflix!
The possibilities are endless!
In this day and age, having access to high speed internet service is no longer just a luxury, it's a necessity! You can't wait anymore for quality high speed internet, and with Noize Communications, you don't have to! Experience what it's like to have real internet, real fast, right now! Don't wait, sign up today!
WHY SHOULD YOU SIGN UP FOR SERVICE FROM NOIZENET?
-No Cable or Phone Lines Required!
-Locally Owned Company!
-No Long Term Contracts!
-No Data Transfer Limits!
-Fiber Optic Backbone!
-No Cancellation Fees!
-Easy Installation!
-Reliable Service!
-Local Support!
CALL OR EMAIL US FOR A FREE SITE SURVEY TODAY!